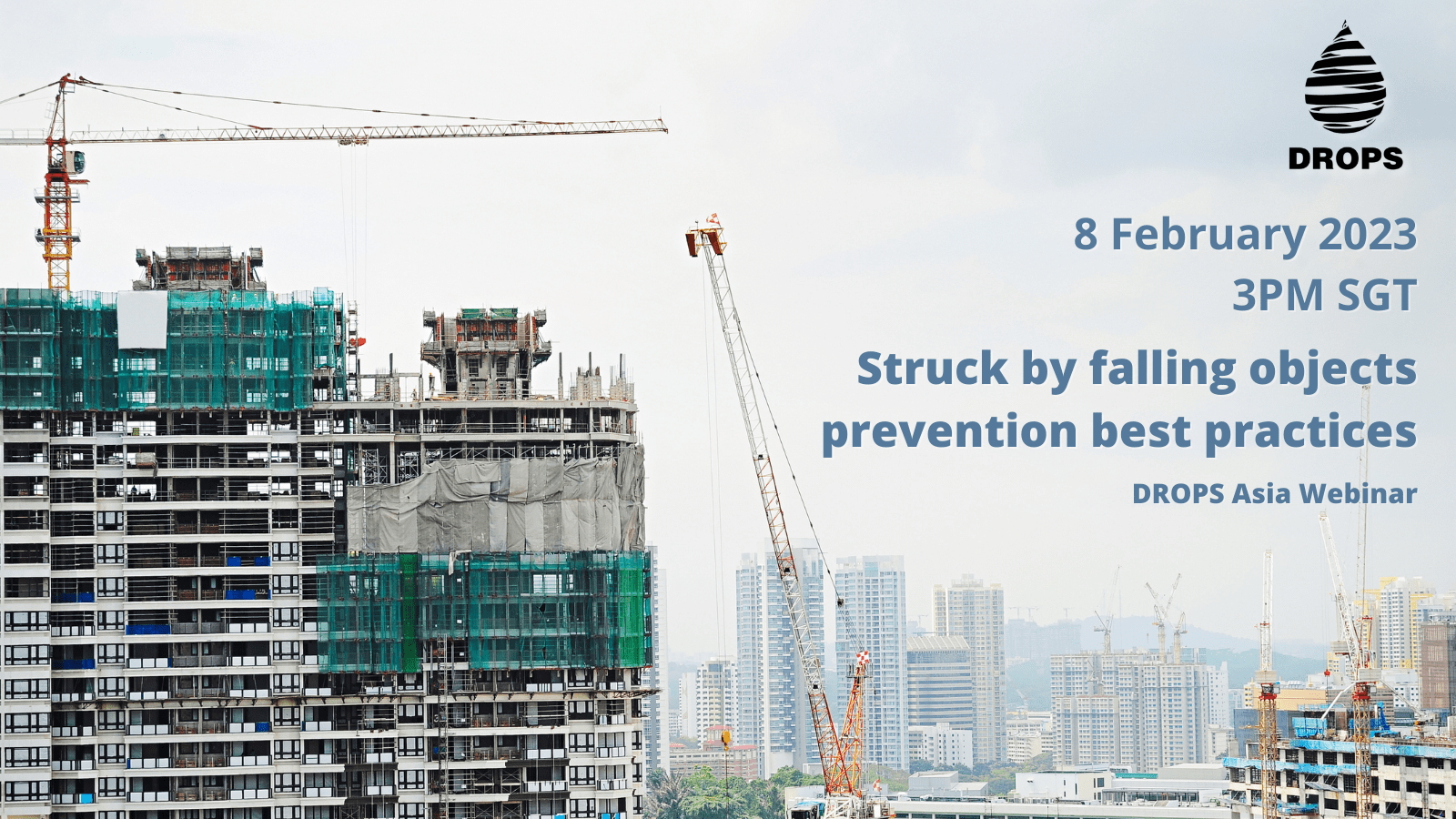 Struck by falling objects prevention RP
February 8 @ 15:00

-

16:00

SMT
"Worker dies after accident involving tree pruning works" CNA 8th Dec . Another tragic headline which marking the 43rd workplace fatality of 2022 in Singapore on December 7th. An increase from 37 workplace deaths in 2021 It was reported that the worker was struck by a dislodged tree trunk during a lifting operation and this caused him to fall and hit his head against the pavement.
Struck by falling objects (SBFO) is statistically the second most common cause of workplace fatalities in Singapore (Source: WSHCounsil). In the oil and gas sector, we have become familiar with the term "dropped objects or drops", but the challenge and statistics are more or less the same. An industry workgroup with over 200 companies called "DROPS" (dropped object prevention scheme) have developed there a set of guidelines that can be used to help review what went right and what went wrong.
In the upcoming webinar, we are joined by seasoned HSE professional and ex DROPS Asia steering committee member William Lai who has recently made the transition of working in oil and gas (Baker Hughes) to the real estate/ construction industry. He will help us explore
What is DROPS?
How can the best practices be used in other industries to prevent struck by falling objects
Where can we find free DROPS resources
Join us for a half an hour presentation followed by a Q&A and a virtual networking reception in the DROPS Metaverse
About DROPS
Within the oil and gas industry, everyone knows the potential cost of a dropped object. It's not just about equipment damage and lost production. It's about life!
The problem is common to everyone in the industry, across all regions, sectors and disciplines. 
DROPS is an industry-wide initiative focused on preventing dropped objects, with the ultimate goal of delivering a second nature dropped objects prevention strategy across our industry.
DROPS is essentially a Global Work Group, represented by 200 operators, contractors, service companies and industry bodies, all sharing commitment and enthusiasm for the common goal of dropped object prevention.