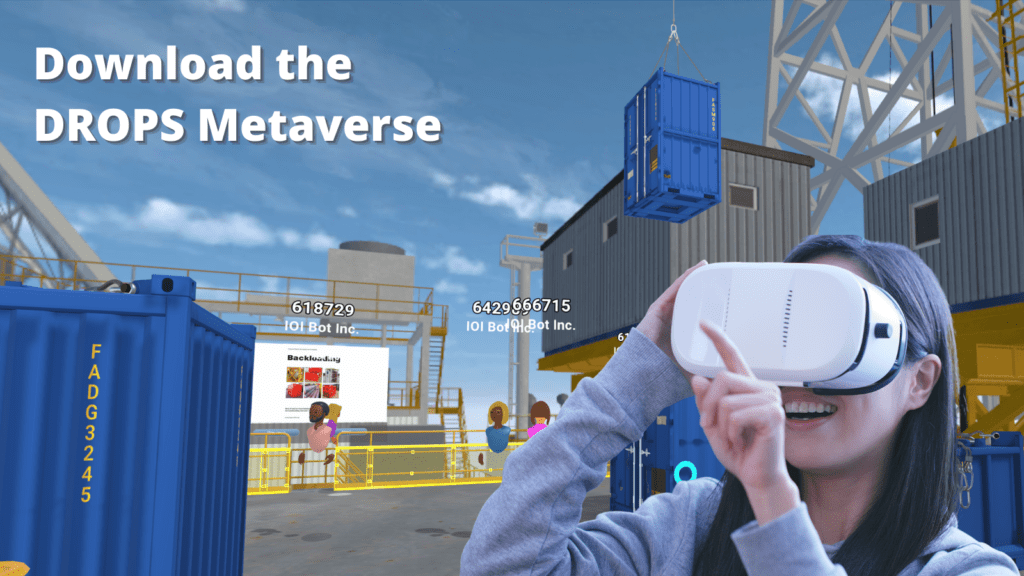 Metaverse app is a 3D virtual environment for learning and collaboration. Learn about dropped object prevention through a range of interactive scenarios. Following our events Join virtual networking receptions with industry professionals with your own avatar. The DROPS Metaverse is an initiative of the DROPS Asia Chapter. The app is freely available for use through industry sponsorship.
The DROPS Metaverse App is currently available in Virtual Reality on the Meta (Oculus) Quest 1 & 2. The Meta Quest is a stand-alone consumer friendly virtual reality device. The basic USD 299 version is currently the best way to experience our app.

A companion app allowing navigation through the DROPS Metaverse as well as attending virtual networking receptions is available on Windows 10, 11 and Mac. You will require permission to install the software on your PC. Please contact your IT administrator for assistance.
(for Shell employees, please download the app through you windows business app store)