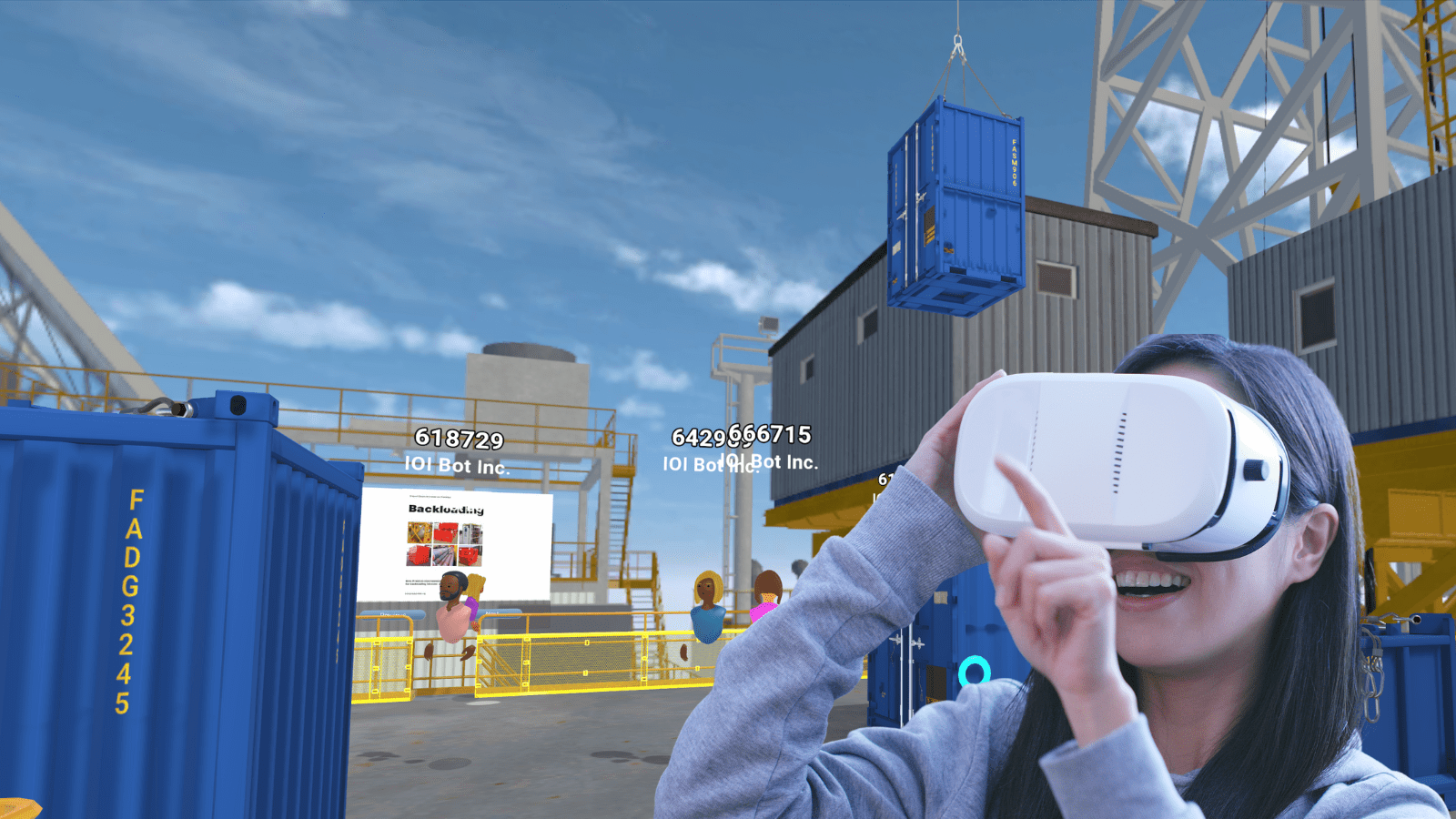 In most industries that involve working at height, dropped objects rank in the top 3 causes of injuries and fatalities. DROPS which is short for dropped object prevention scheme, is a global initiative that aims to prevent harm from dropped objects at home and the workplace.
The DROPS Metaverse is an initiative by the DROPS Asia Chapter to create a forward-looking learning and collaboration platform in Virtual Reality.
Using a VR headset, windows or mac, you can enter a multiplayer 3D environment which has been curated for you to learn all about dropped object hazard prevention. Using a customized avatar, you will be able to navigate various scenarios to experience the impact of dropped objects, identify potential hazards, and learn about the various best practices for prevention.
During our regular events, you can use the same avatar to meet with industry professionals just as if you were at a trade show.
Training
The DROPS Metaverse app can be used as a learning aid for classroom or remote instructor led training. In collaboration with Shell Malaysia, we have created a range of 3D environments simulating industrial workplaces which participant can explore using their customized avatar. Using our multiplayer and spatial audio system, the students and instructors can discuss what they see with each other. We have placed a several dropped object related hazards in these environments which serve a trigger for the instructor to facilitate a group discussion. Some of the topics covered include Cargo Inspection, DROPS (rig) Inspection, Tools at Height, Red Zone Management, Reliable Securing, Human Factors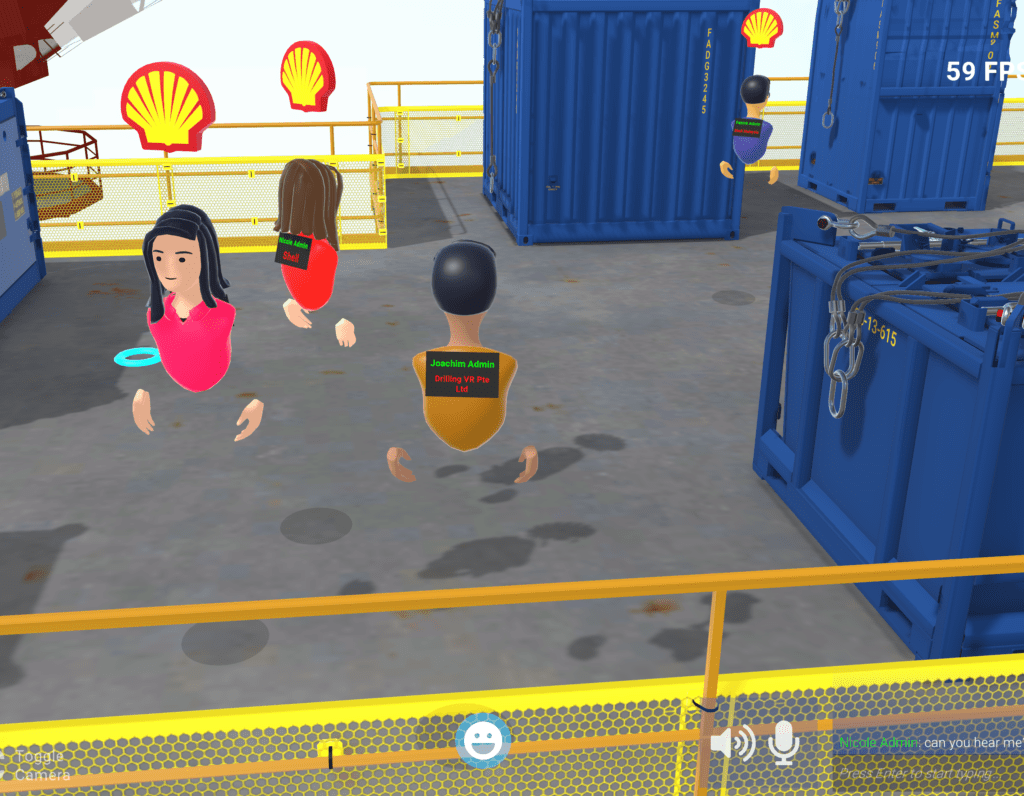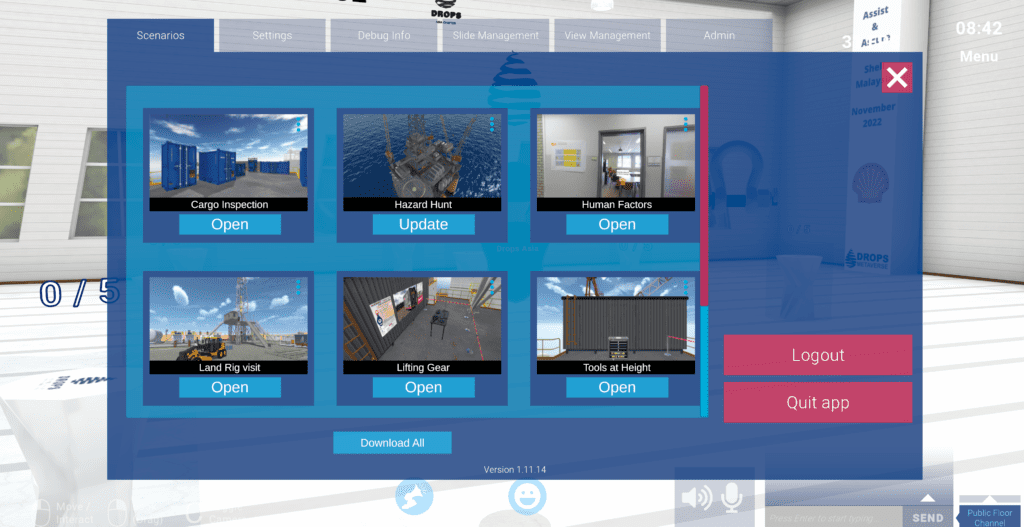 DROPS Metaverse vs DROPS Train-the-Trainer
The DROPS Global organization offers a train-the-trainer program which is delivered in classroom or via Teams. DROPS Train-The-Trainer is a modular familiarization product delivered to personnel (onshore or offshore) who will in turn adapt the content and cascade the training throughout your organization. 
The DROPS Metaverse can be used as a learning aid for in-house or commercially delivered Training. 
Learning from incidents in VR
In the Energy and many other industries, we have developed the good practice of learning from our own incidents. Often, an incident is summarized in a short document containing a description of what happed, images of the incident site, sometimes some illustration, key findings and recommendations for future prevention. Within the DROPS Community, we facilitate cross company learning to prevent others from having the same incidents. In some high-profile cases, videos or animations are created to re-enact the incident. Typically, such videos are an investment which greatly helps to enhance understanding but also is much better and emotionally connecting the receiver with the content. In the DROPS Metaverse, we take this concept a step further by putting the participants at the heart of the incidents and letting them experience being the victim of a dropped object. We also incorporate findings from DROPS surveys into our hazard hunt which can then be used to explain concepts like the hierarchy of controls, primary fixing, secondary retention and safety securing.
Networking events
DROPS is essentially a Global Work Group, represented by 200 operators, contractors, service companies and industry bodies, all sharing commitment and enthusiasm for the common goal of dropped object prevention. We organize regular events where we facilitate this sharing. These are in the form of face-to-face meetings and increasingly often online. The DROPS Asia Chapter have started meeting online out of necessity around 2017. It was no longer sustainable to fly a group of professionals all over the region to attend a half a day DROPS Forum for the Asia Chapter. In areas where people are geographically closer together like the USA Chapter, Aberdeen and Saudi Arabia, the face-to-face meetings were still often held until the Covid Pandemic. As benefit of going online was that we were able to reach a much larger audience of people who never had the option to attend face-to-face events.
During the covid pandemic, many of us have grown tired of webinars and online meetings and we are glad to be meeting face-to-face again. But for the Asia Chapter and possible many other scenarios that is unfortunately still not a feasible option. A big focus area for the DROPS Metaverse is to recreate the magic of meeting face-to-face meetings while keeping it virtual. Some of the key things missing from online meetings is the inability for participants to interact with the speakers and with each other. In the DROPS Metaverse, participants can enter our Conference room with their avatar, pick a seat at the table, walk around and speak to each of the other participants individually or as a group. We believe this to be the future of DROPS Forums.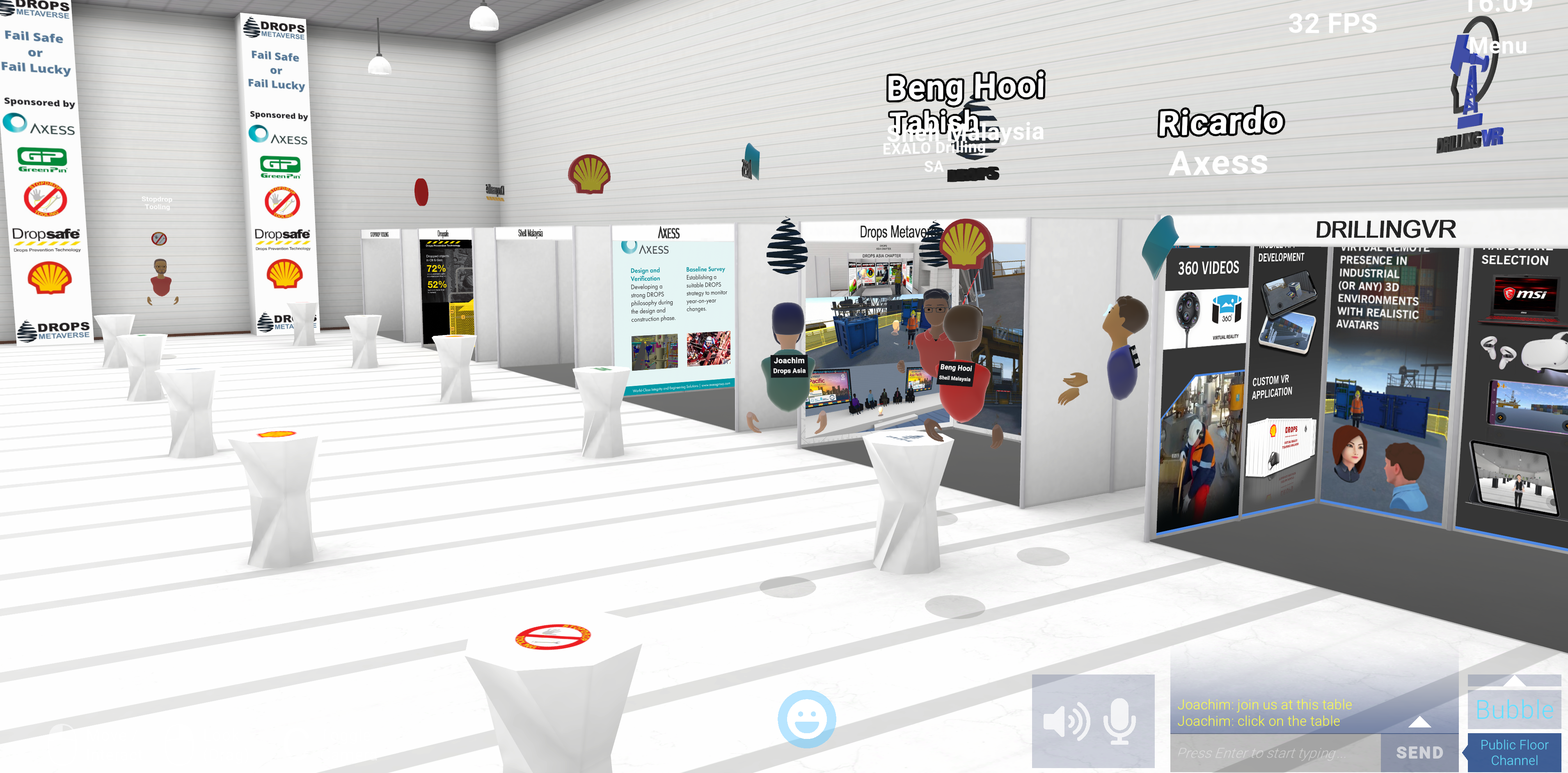 Exhibition
New products, solutions and services are an essential part of DROPS Forums. We used to provide exhibition opportunities to companies recommended by our members. We do the same in the DROPS Metaverse. Current exhibitions including Stopdrop Tooling, Dropsafe and Axess group. Exhibition booths are offered as part of sponsorship.
Hardware requirements.
The platform is primarily designed for as immersive experience using a Virtual Reality headset. We currently support the Meta Quest 1, 2 and Pro which retails starting at 399 USD. This type of VR headset does not require a PC or mobile phone to operate. A companion app is available for windows and the mac. Download the apps here.
Free Access
Like all DROPS publication, access to the DROPS Metaverse is free of charge. You will be able to attend all public events after registration and have access to all public content. Sponsors have access to beta features and content as well the ability to have a private session for training or product demonstration.
Sponsorship
The DROPS Metaverse is an initiative by the DROPS Asia Chapter. It is funded privately and primarily through sponsorship. Sponsors will be provided a space and assistance to build their exhibition booth. Their booth will be visible during all DROPS Metaverse networking receptions. They are invited to co-create content for the platform in the area of their expertise. Sponsors will have access beta features and content and the ability to privately host events.