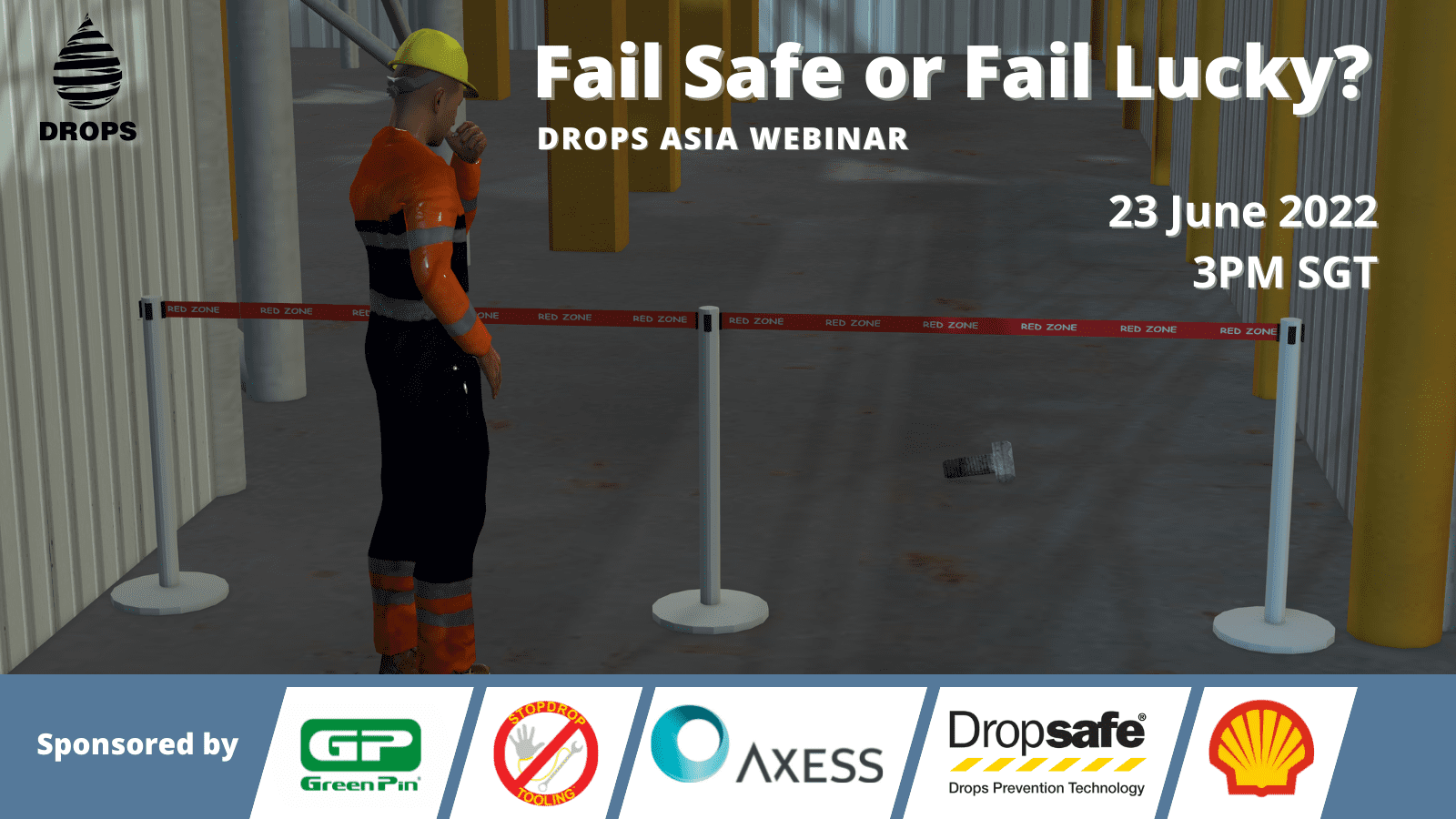 Recording of Webinar: Fail Safe or Fail Lucky
June 23 @ 15:00

-

16:30

SMT
Despite great improvements, the drilling industry consistently reports dropped objects among their top causes of (potential) incidents. We have developed many preventive measures such as routine inspections and robust securing methods. When these fail, we rely on mitigating measures to prevent personnel from becoming harmed.  If a dropped object occurs that has the potential to cause harm, we should ask ourselves if we had predicted this possible outcome and took measures to prevent harm or if we were caught by surprise. It's the difference between failing safely and failing lucky.
Watch the panel discussion with Shi Beng Hooi (Shell Malaysia), David Jamieson (Bowtie Master), William Lai (Baker Hughes) and Joachim van der Meulen (DROPS Asia) on the subject Fail Safe or Fail Lucky
The presentation starts at 4m03s
Click here to subscribe to our YouTube Channel
Download the slide deck for the Fail Safe or Fail Lucky Webinar
Connect with the speakers and other attendees on our LinkedIn event page here.
The webinar Fail Safe or Fail Lucky was kind sponsored by Axess Group, Dropsafe, Stopdrop Tooling, GreenPin  and Shell Malaysia.
Following the webinar, participants joined the DROPS Metaverse for a virtual networking reception. To try it out for yourself, download the app for the Meta Quest (Virtual Reality), Windows or Mac here.