You need to log in to create posts and topics.
About the DROPS Asia Chapter
Dropsvr
Dropsvr Scenario
Example Usergroup
Stopdroptooling
The DROPS Asia Chapter was established in 2009 and aims to facilitate collaboration and support throughout the oil and gas industry to implement DROPS best practices in order to continuously improve elimination of dropped objects and prevent harm to the workforce.
The chapter consists of a steering committee which includes Shell, Petronas, BP, Enquest, Transocean, Seadrill, Borr Drilling and Baker Hughes
The Chapter regularly organizes online webinars which are usually recorded and posted on the Youtube Channel 
To stay up to date on events and and webinars, register for the mailing list here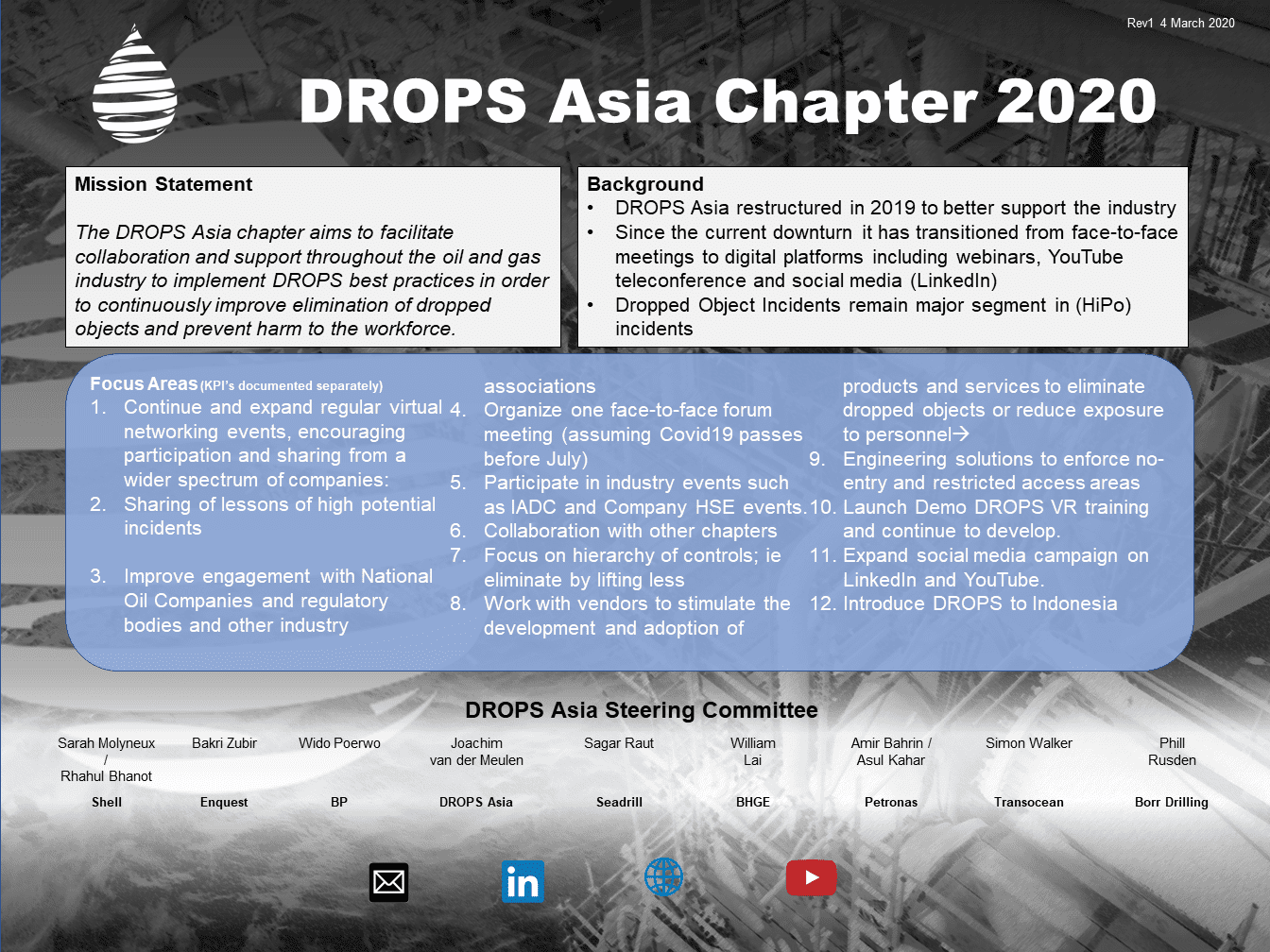 Click for thumbs down.
0
Click for thumbs up.
0